Mon 12 Feb, 2018
Property Investment Tips To Build Wealth
Investing in Property
Australians love property. In fact, one in five of us owns an investment property, and despite their love of avocado on toast, Gen Y is leading the pack. Given the rapid growth in infrastructure in capital cities and the continually expanding population, it's no wonder we're stashing our cash in properties. Invest strategically and you can reap big rewards. Some suburbs have experienced as much as 12% capital growth every single year for the past decade.
When it comes to investing in real estate, investors generally follow one of two principles – capital gains investing and cash flow investing. Both carry the potential to assist with wealth creation, but it's important to differentiate the two. In this post, our investment squirrels will help you understand the difference between the two styles of investing, and how to decide which path is right for you.
Read our guide on How To Save For Your First Investment Property (and Still Eat Avo on Toast for Brekkie!) here.
What is Capital Gains Investing?
Capital gains investing involves buying and selling property with the intention of making a profit upon the sale of that property.
A capital gain is the difference between an asset purchase price and an asset sale price, after all relevant deductions and costs.
An important thing to note here, is that buying any property and assuming it will go up in value is not strategic investment. Properties generally appreciate over time – that's just how the market works. The strategy comes in when investors find opportunities for additional profits. Strategically-minded capital gains investors seek out properties with points of difference and ideally snap them up at bargain prices. The intention is to place more certainty on the future increase in value. For example, an investor purchasing an old, tired property with 2 bedrooms, renovating and adding a third would usually expect to see an additional increase in market value. Of course, there are no guarantees, but considered investors will research properties and locales intently before making a decision.
Capital gains investors include those that carry out extensive renovations to further increase the home's value. Buying properties from deceased estates, finding vendors keen to make a quick sale and getting ahead of a major infrastructure improvement are all key behaviours of strategic capital gains investing.
Nuts of wisdom: A study by the London School of Economics identified that a 1% improvement in a location's accessibility to employment opportunities can result in an increase in property value of up to 0.3%..
What is Cash Flow Investing?
Cash Flow Investing, on the other hand is investing, with the intention to achieve a positive periodic cash flow.
Cash flow refers to the funds left over once all ongoing maintenance costs have been deducted from the monthly income.
In the case of real estate, that monthly income is in the form of rent payments from your tenants. Cash flow investors tend to adopt a more long-term attitude to their strategic choices, with the aim of the game being to generate a positive cash flow for a long period of time. These investors often pass properties on to younger generations, keep the home as a retirement pad, or even retire on the incomes alone. Cash flow investment is generally seen as lower risk than capital gains investing, but it still requires a decent amount of research and understanding of the market. With property prices rising at a steeper rate than rents in many cities, it can be harder to achieve than you'd think.
Nuts of wisdom: if you're borrowing to invest, remember that if interest rates increase, your repayments will too. What impact would this have on your cash flow?
Read:  6 promising areas to invest in property in Australia in 2018.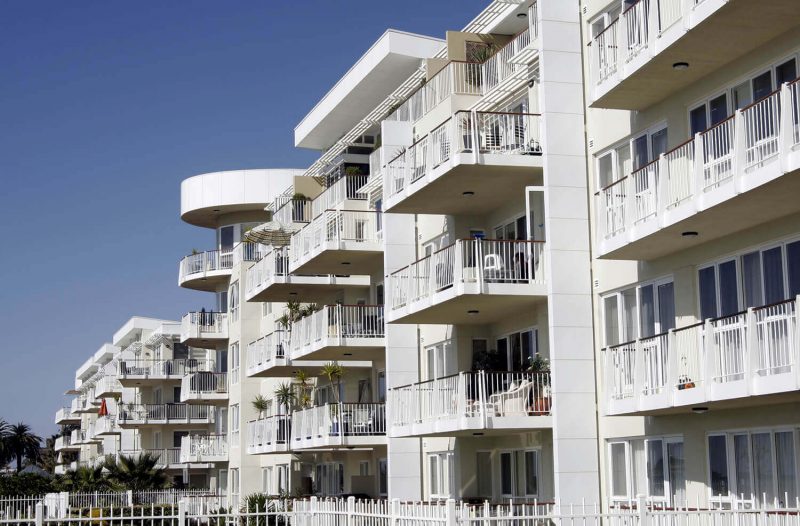 Key Considerations for Capital Gains Investing
Understand when your asset reaches its maturity. For beginner investors, it's easy to 'panic sell', especially if your asset experienced rapid and unexpected growth. Don't just sell because the value has increased – think back to the reasons you chose that investment, and ask yourself whether it still meets those criteria.

Remember that the market will dip. Markets do go down, but they repair themselves. During the lifetime of your investment, there may be peaks and troughs. Don't panic!

Never undervalue research. Research everything – the property, the area, the past, the forecasted future. Data will help inform you at the beginning of your investment journey, and back up your instinct as you become more experienced.
Case Study
Jess is 38 and buying her first investment property. She's looking for a capital gains investment, so she begins looking at units in an area where a new transport link is being built. Within 2 years the suburb will have high-speed, high-capacity trains to the CBD. The fundamentals surrounding Jess' decision to purchase a unit in this area are that its lifestyle appeal is likely to significantly improve, sending the area into a pool of sought-after commuter locations.
Jess buys the property for $200,000. While the rail works are underway, the property is estimated to be worth $260,000 within 6 months. Jess decides to wait until the developments are complete before selling.
Even if the property value rises sharply 6 months after Jess purchases it, as a strategic capital gains investor, she should not impulse sell. The train line will still be built, so the property still fits her original fundamentals. Jess will buy the unit and put it on the market for sale once the improvements to the transport links have taken place.
2 years after her purchase, Jess' investment property is now worth $300,000. The developments are complete and Jess' investment strategy has paid off. She now sells the property and moves onto another capital gains opportunity.
Key Considerations for Cash Flow Investing
Don't be tempted by 'up and coming suburbs' experiencing rapid growth. This may often be short-lived, and unless you have reason to believe the cash flow benefits have longevity, look for something with a more slow-and-steady yield.

Pay attention to past performance. While this isn't ever a sound indication of future performance, looking a property's past can give you an idea of its investment credentials. A history of high vacancy rates, for example, is something an investor should certainly be wary of.

Never underestimate cash flow. Cash flow is what will help you build an investment portfolio, so whether it's big or small, you've got to start somewhere.

Keep an eye on capital gains potential, too. While you might be engaging in cash flow investment behaviours, you'd be foolish to ignore capital gains. After all, you or your family will need to sell the property at some point. Seasoned investors often find a sweet spot between the two, and are able to experience positive cash flow and a tidy profit upon selling. Remember strong rental demand doesn't necessarily equal high sales demand.

Projected rental income must be able to cover ongoing and unexpected costs associated with the property.
Squirrel Says: How many tenants does it take to fix a broken fridge? The answer? None – as a landlord it's your responsibility to carry out essential maintenance works. Remember that your cash flow will need to cover this.
Case Study
Simon is 45 and is looking to invest in a property that would bring in a regular income. He is looking at one bedroom apartments in a suburb close to the large city University. The good news for Simon is that the local students will always need accommodation, so a property within walking distance to the campus would bring with it strong demand. Simon also looks for properties with other defining features, like a balcony or courtyard, to make his property stand out. The more people that want to rent it, the more robust his investment becomes.
Simon buys a 2 bedroom apartment near a major University. His expected rental yield is $2340 pcm, and the costs associated with his investment are $1500pcm. Simon has a positive cash flow of $840, and will engage his property manager to execute periodic rental increases in line with market demand.
Capital Gains Investing is Best For You If…
You're an experienced investor, or have substantial support to assist in your investment decisions.

You have positive cash flow, i.e. a good salary.

You have the finance available to buy properties that carry risk.

You have the market understanding to identify potential.

You understand the tax implications of capital gains income.

You have a property in mind that gives you reasonable reason to believe that there is strategic capital gains potential in the short-medium term.
Cash Flow Investing is Best For You If…
You don't have a large regular income.

You're planning for retirement.

You're a beginner investor.

You're risk-averse.

You want to build a property portfolio in the future.

You have a property in mind that gives you reasonable reason to believe that there is long-term tenant demand.
Squirrel Says: Did you know you can buy property with your superfund? Seriously! You don't need to be earning the big bucks either. A healthy salary and a hunger for wealth creation for property is all you need – we'll be here to help you along the way. Find out more about property investments with your SMSF here.